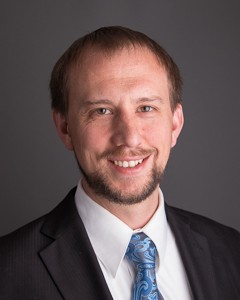 JEREMY BAER, P.E.
Principal
jeremy.baer@tektonengineers.com
952.300.3340 ext. 101
Jeremy's interest in structural engineering goes back to his days exploring his dad's construction sites, learning the basics of precast concrete and shear walls. Today, he has a strong aptitude for industrial projects including medium and large industrial, commercial, municipal, educational, and historical structures. He has held leading roles in the rehabilitation of older food plants for new processing and packing lines for clients around the country and has led teams of engineers and architects in the design and management of new manufacturing additions. Jeremy earned a Bachelor's degree in Civil Engineering from North Dakota State University and a Master's degree from the University of Minnesota. He is also a graduate of the Goldman Sachs 10,000 Small Businesses program, where he honed skills in marketing, networking, accounting, and recruiting. He is committed to structural safety and cost-effective performance, while providing big-picture thinking, problem-solving, and successful client projects.
Notable Projects:
240,000-square-foot retail space in a high seismic area with a complex architectural design
400,000-square-foot high school with a cantilevered masonry façade for architectural effect
25,000-square-foot addition to an industrial manufacturing facility with multiple high-capacity crane rails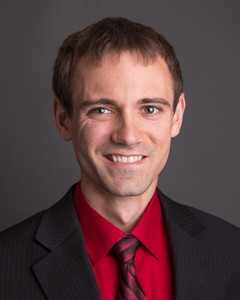 PAUL DIETER, P.E.
Structural Design Engineer
Growing up on the family farm in western Minnesota put Paul on the path to engineering. It was on the farm that he learned the values of patience, discipline, and hard work. He also began the practical application of structural engineering by helping his dad build a wood shop with salvaged lumber from a loafing barn and a machine shop addition, move grainery onto a new foundation, and more.
Paul's focus here at TEKTON Engineers is on new and existing commercial and industrial construction, as well as on historical renovations. Paul is committed to providing structural engineering services that bring his clients' visions to life no matter the project size or complexity. He strives to build client relationships that are as strong and long-lasting as the buildings he designs.
Notable Projects:
5,000-square-foot multilevel courthouse addition with storefront
6,000-square-foot mechanical penthouse addition
4,500-square-foot, 30 feet deep, wet/dry well lift station with bridge crane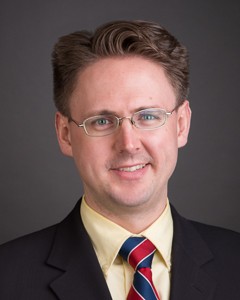 PER HANSEN, EIT
Structural Design Engineer
Per (a Scandinavian name pronounced pær or pair) grew up in St Paul, MN, playing sports with his two brothers. He thought designing buildings and bridges sounded interesting, given his strengths in math and science, and decided to pursue civil engineering when he started college. It didn't take long before he focused on structural engineering.
Per's focus here at TEKTON Engineers is designing structural elements for projects, including modeling the structure and sizing the individual beams, columns, and connections. He also drafts the structural drawings for most of the projects he designs.
Notable Projects:
Design of structural precast beams, columns, and hollowcore for a 17,000 sq. ft. mixed commercial-residential space, including pre-stressed slab supporting façade cantilevered in two directions.
Structural design of high-end residences for regional architects and homeowners.
Rehabilitation of existing structures and new additions adjacent to buildings of historic construction.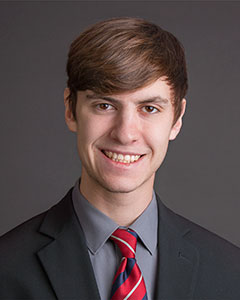 JACK COTTLE, EIT
Structural Design Engineer
A native of the Chicago suburbs, Jack grew up playing design simulation games like The Sims and Rollercoaster Tycoon, which also fed his fascination of skyscrapers, transportation infrastructure, and bridges. His aptitude for design, math, and science pushed him to pursue structural engineering at the University of Minnesota. Jack enjoys biking, hiking, and rock climbing when away from work.
Jack's focus here at TEKTON Engineers as an engineer-in-training is designing structural elements for projects, including modeling the structure and sizing the individual beams, columns, and connections. He also drafts the structural drawings for most of the projects he designs.
Notable Projects:
Assisted in design and detailing of mount and foundation for 72-foot long wind turbine display at Xcel Energy headquarters in Minneapolis
Designed unique post-tensioning solution for sweep-arm assembly for an ice cream packing facility in Altoona, IA.
Pioneered use of FLAC3D geotechnical modeling software to model underground light rail station at MSP airport for 2020 parking garage expansion.
JILL ENESTVEDT
Drafting Technician
jill.enestvedt@tektonengineers.com
952.300.3340 ext. 107
Jill made the decision two years ago to return to school to study drafting and computer-aided design, having spent 25 years as General Manager for The Rare Pair and eight years as owner of Studio Elements, local retail shops. She was a drafting intern with Schmidt Homes last summer and will graduate in Spring 2019 from Dakota County Technical College's Architectural Technology program. Ms. Enestvedt has also been a freelance designer for more than 20 years. Her design work includes logos, advertising, home décor and design, fine art, and greeting cards.
Jill's work with TEKTON will include structural design of new and existing commercial, industrial, historical, and educational construction.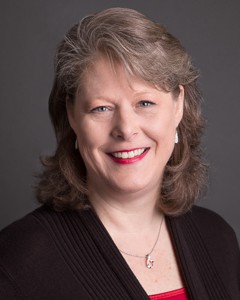 JULIE BUCHWALD HALEY
Office Manager
Julie grew up with a passion for writing. She has more than 30 years' experience in administrative and client services and is an experienced event planner and accomplished copywriter. Julie enjoys the variety of responsibilities that come with an administrative support role. She is a freelance writer, an active volunteer with Northfield Area Chamber of Commerce & Tourism (2018 Ambassador of the Year), Co-Chair of Northfield Beyond The Yellow Ribbon, a member of both the Defeat of Jesse James Days and Christmas in Kenyon committees, and serves on the Board of Directors for Rice County Habitat for Humanity.
We're bigger than Minnesota … bigger than the Midwest … and we continue to work toward additional licensures. We look forward to serving you wherever your project is based.