Congratulations to TEKTON Engineers' Jeremy Baer, PE, on his completion of the Goldman Sachs 10,000 Small Busi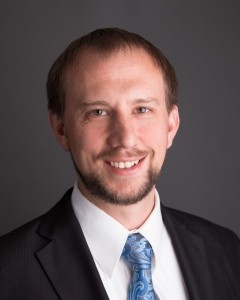 ness Program.
Designed by Babson College, the nation's top-ranked entrepreneurship school in Wellesley, MA, the Goldman Sachs 10,000 Small Businesses is a program for small business owners that links learning to action. Through the program, Jeremy gained practical skills in topics such as negotiation, marketing, and employee management. He received the tools and professional support he needs to develop a strategic and customized business growth plan that will help take TEKTON Engineers to the next level.
"The Goldman Sachs 10,000 Small Business Program has been a great opportunity to network with other like-minded small business owners from across the country. We started by trying to tackle the problems that each of us faced, only to realize that those problems looked very similar regardless of the type of business. The program is tailored to the small business owner, giving him or her the tools needed and the opportunity and inspiration to start putting them into practice immediately. The combination of online classes and in-person seminars at Babson College maximized for all of us the most scarce resource of all – time." –Jeremy Baer, Principal, TEKTON Engineers
He and his small business owner classmates from across the country have since formed a network offering each other advice, support, and referrals.
If you are interested in a referral to the program, please contact Jeremy at jeremy.baer@tektonengineers.com or (952) 300-3340.